Modals for Requests | Can, Could, May
---
Nora is in a health store.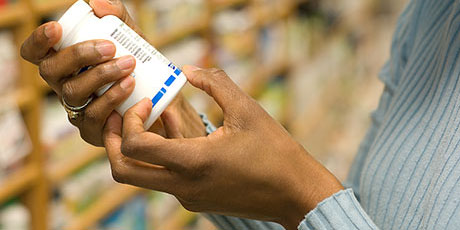 Clerk: Morning, can I help you?
Nora: Yes, please. I'd like some multivitamins? I'm feeling a little run down right now.
Clerk: Sure. These ones are our bestsellers at the moment.

Nora: OK, thanks. Can I also have some royal jelly, if you have any. I've heard such wonderful things about it.
Clerk: Sure, here you are. It really is popular these days. Anything else?
Nora: No, that will be all, thanks. And thanks for your help.

Clerk: Any time.

Grammar Notes
Point 1: The modals 'can', 'could' and 'may' are usually used to make requests in shops, stores, restaurants etc.
Can I take a look at the menu, please?
Could you copy this document?
Point 2: Requests with modals increase the level of politeness over questions like 'do you have?' or statements like 'I want'.
Can I have some milk? (Slightly polite)
Could I have some milk? (Polite)

May I have some milk? (Very polite)
Point 3: In questions with modals, the form is modal+subject+verb.
Can I have the window seat?
Could my son go with you?
Point 4: "May I help you?" or "Can I help you?" are offers of help and not requests.
Answer these questions about the interview.
---
Keep Learning
Vocabulary Challenge
Complete the sentences with the words below.
borrow • give • stop
sit • open